MCKS Arhatic Yoga Retreat Week
Feb 25-March 2, 2020 | San Diego, CA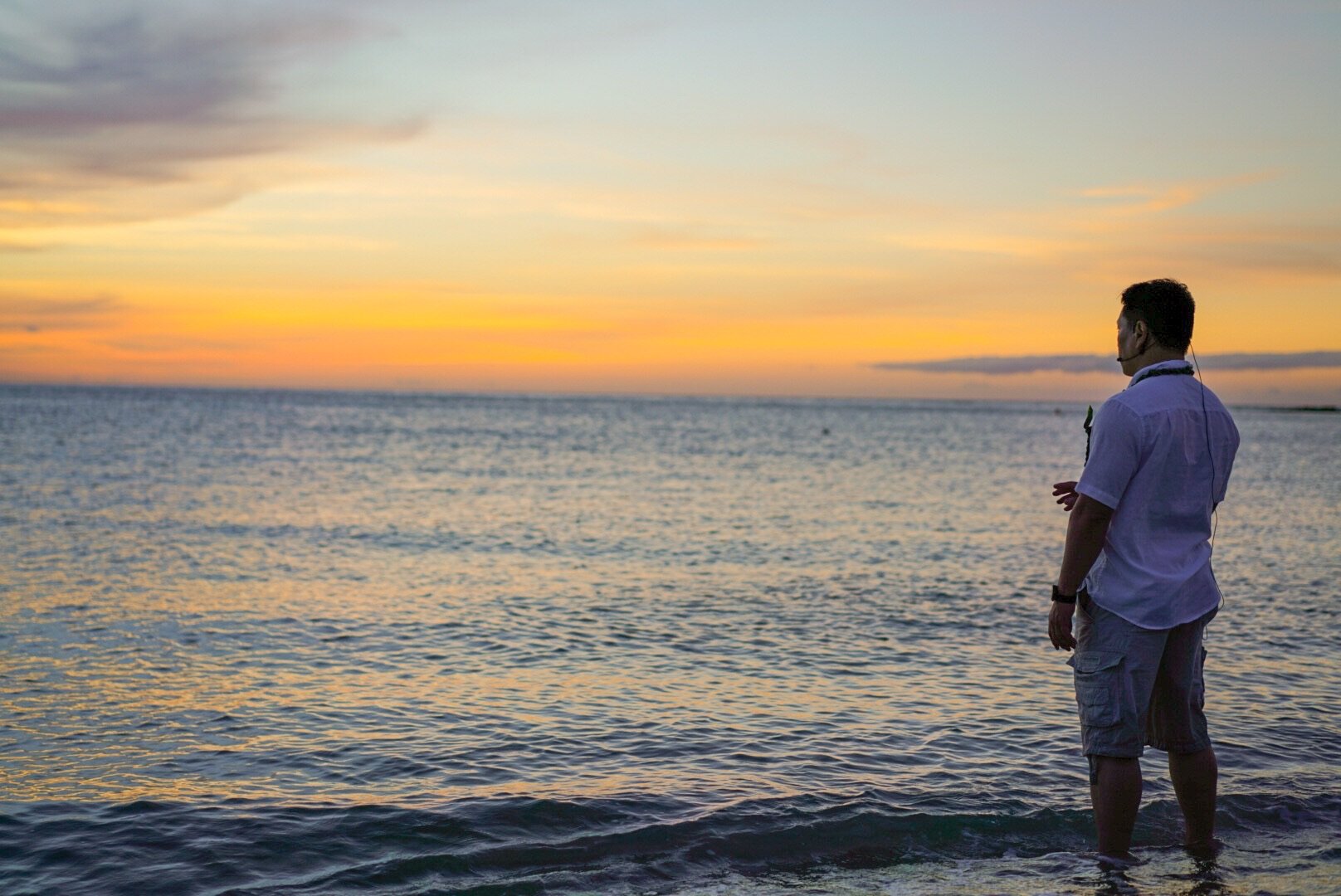 "Every Arhatic Yoga Retreat is a time
for Renewal, Empowerment and Rededication to a life of service to God and Humanity. You will come away refreshed and refocused. It is truly a priceless experience." - Master Stephen Co
MCKS Arhatic Yoga Retreat
Take your Spiritual Practice to a Whole New Level
Thursday Feb 27 - Sunday March 1, 2020
Spend 3.5 days purifying and recharging yourself in order to gain deeper & deeper levels of Stillness and Oneness.
Dedicate this time to really focus on your Spiritual Development as we are guided in:
Thorough Practice

Deep Purification

Intense Meditations

Divine Union with your Higher Soul

In-depth Q&A with the Masters

Video Lessons by GrandMaster Choa Kok Sui
This Spiritual Boot Camp is designed to help you get reinvigorated and excited to get back to your spiritual practice!
Special Highlights: Purification by Water and for the first time, Purification by Fire!
Retreat is Facilitated by: Master Stephen Co, Master Marilag Mendoza & Master Glenn Mendoza.
Come away Recharged and Reconnected to your Divine Self
… setting you up for a Great Year!
Details regarding Premium Seating are available below, toward the end of the page.
Make it a week of Immersive Learning with Master Co
MCKS Inner Christianity Revealed
Tues., Feb. 25th: Discover the energetic and spiritual meaning behind the many symbols and rituals of this faith and tap into the spiritual energy pouring forth to experience greater stillness, peace, oneness and connection to God.
MCKS Arhatic Yoga Prep Level
Wed., Feb. 26 - Thurs. Feb 27th: Manifest the Greatness within You! The aim of this spiritual practice is to empower you on your path to developing the potentialities of your Soul. Through a 'roadmap' of practices and meditations, you can smoothly navigate your personal and spiritual development.
MCKS Arhatic Yoga Level 1 & higher
Mon., March 2nd: For graduates of Arhatic Yoga Prep Level that have been practicing consistently for at least 2 years. Take the next step in your spiritual development by awakening the innate powers, or Siddhis, of the chakras. Submit an application to be considered for this higher level by 2/12/20.
Paradise Point Island Resort
Your home for this week of Spiritual Nurturing
1404 Vacation Road, San Diego, CA 92109
Book online (link below) or call 855-463-3361 and mention Pranic Healing Annual Retreat.
Accommodations:
Lanai Garden Room - $249 per night. 1-2 guests. Garden view with patio, 460 sq ft. 1 king or 2 queen beds (based on availability). Resort fee waived. Additional guests add $20 per person per night.
Limited quantities of Upgraded rooms available, see below, call to book.
*Garden Bungalow $374 per night, 1-2 guests. 650 sq ft. 1 bedroom suite with 1 king bed and a separate living room with queen sofa sleeper. Resort fee waived. Additional guests add $20 per person per night.
*Bayside Bungalow $434 per night. 1-2 guests. 650 sq ft. Beach front room. 1 bedroom suite with 1 king bed and a separate living room with queen sofa sleeper and wet bar/ small dining table. Resort fee waived. Additional guests add $20 per person per night.
Don't Delay! Accommodations for the Retreat always sell out fast.
Where to fly into:
San Diego Airport (SAN) is only 5 miles, or 15 minutes, from Paradise Point. To get to the Resort, you must book a shuttle service or a ride lift service like Lyft or Uber.
Other options: Orange County Airport (SNA) is 85 miles away, Ontario Airport (ONT) is 113 miles away, Los Angeles Airport (LAX) is 123 miles away.
Schedule for the Week:
Tuesday, Feb 25th: 10am-8pm Inner Christianity Revealed
Wed. Feb 26th: 9am-11pm Arhatic Yoga Prep Level (Day 1 of 2)
Thurs. Feb 27th: 9am-1pm Arhatic Yoga Prep Level (Day 2 of 2)
4pm-8pm Retreat Registration
6pm-7:30pm Dinner
8pm-9:30pm Retreat beings
Fri Feb 28- Sun March 1st: Schedule will be announced at the event.
Retreat ends at 6:30pm on Sunday, March 1st.
Mon., March 2nd: 10am-8pm Higher Levels of Arhatic Yoga
(based on application approval before Feb 12th)
PREMIUM SEATING:
Enjoy the Retreat from the rows closest to the stage! To gain access to this seating section, simply register online for the retreat and then call us at 909-548-0884 and register for premium seating. Premium Seating is $125 per person and is limited to the first 100 seats. The Retreat must be paid in full in order to qualify for premium seating. Note: Specific seats with premium seating are not assigned. On the day of the retreat, those with premium seating will be allowed in first, in order to select their seats on a 'first come first serve' basis.
Retreat Meals:
For those attending the Retreat, your registration includes Dinner on Thursday night, as well as Lunch on Friday, Saturday and Sunday. All other meals and snacks are on your own. The hotel has 3 restaurants and a snack shop. Also, there are plenty of places to eat in the surrounding area of San Diego.
Parking:
Overnight parking is $10 per car, per night. Day parking is Free.
Cancellation Policy:
All cancellations have a 5% penalty fee to cover credit card fees. Any Retreat cancellations after Feb 12th will incur a $150 penalty fee due to late cancellation and applicable hotel event fees.
Roommates and Ridesharing:
Click Here to join the Hootboard Retreat group and post your roommate or transportation needs.